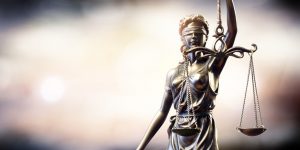 April 18, 2022— A nearly two-year dispute between hospitals participating in the 340B drug discount program and a group of drug companies pulling back from their 340B commitments has fully entered a new phase of legal wrangling. Over the coming months, three federal appeals courts will review lower court decisions that came to differing conclusions on what federal law says about 340B community and specialty pharmacies.
The newest legal development came earlier this week, when the government appealed a decision from a federal court in Delaware regarding a lawsuit that AstraZeneca filed against the Department of Health and Human Services (HHS). AstraZeneca is one of the 16 drug companies restricting discounted pricing to 340B hospitals on drugs dispensed at community and specialty pharmacies. It is among the seven drugmakers that have sued to block the government from enforcing what HHS says is a federal requirement for companies to offer these discounts. Government attorneys are asking appellate judges to overturn the Delaware court's decision voiding a May 2021 violation letter HHS sent AstraZeneca ordering the company to restore the discounts.
Appeals Courts Take the Case
The latest development means decisions from all four lower courts that have weighed in on the 340B community and specialty pharmacy issue are now at the appeals court level or are moving there soon. Three federal appeals courts will consider decisions on lawsuits affecting six drug companies:
The U.S. Court of Appeals for the Third Circuit, based in Philadelphia, will consider the newest appeal involving the AstraZeneca decision. The same court also is considering appeals of a decision from a New Jersey district court on lawsuits brought by Sanofi and Novo Nordisk. That decision found the companies' 340B pricing conditions to be unlawful but also faulted parts of the government violation letters they received.
The U.S. Court of Appeals for the Seventh Circuit, based in Chicago, is considering appeals of a decision from an Indiana district court on a suit by Eli Lilly. That decision similarly ruled that the company's 340B pricing conditions are unlawful, but it also ruled that government statements on its enforcement authority were inconsistent and voided the violation letter Lilly had received.
The U.S. Court of Appeals for the District of Columbia, based in Washington, D.C., is considering appeals of a decision from a D.C. district court on legal challenges by Novartis and United Therapeutics. Those decisions rejected the government's position that the 340B law prohibits drug companies from imposing any conditions on 340B pricing.
What Happens Now
The federal appeals courts are responding to the notices of appeal, with some of them having set preliminary schedules for the submissions of briefs by the government, drug companies, and other stakeholders. Each court considering the cases also will set hearings for oral arguments before three-judge panels that will decide which side will prevail. 340B Health, along with our allies, plans to file briefs advocating for the courts to allow enforcement to go forward.
The hearing and decision process can take months or more than a year. With appeals involving at least three separate jurisdictions, the possibility exists that the appeals courts will end up being split in their decisions. Appeals courts also could send cases back to the district courts for further consideration of legal issues the panels of judges identify, potentially prolonging the time it could take for a final resolution of the dispute.
While the court process plays out, HHS has additional options for continuing its enforcement efforts against companies that it says are not following the 340B law. Nine companies – Johnson & Johnson, Pfizer, AbbVie, Merck, GlaxoSmithKline, Bristol Myers Squibb, Amgen, Gilead, and UCB – have implemented or announced 340B pricing restrictions but have not yet received government violation letters. The other seven companies – Novartis, Sanofi, AstraZeneca, Eli Lilly, Novo Nordisk, Boehringer Ingelheim, and United Therapeutics – have been referred to the HHS inspector general for possible fines for overcharging 340B hospitals, but the IG has not yet indicated whether she will impose them.
Safety-net hospitals have applauded the government's commitment to defending its enforcement of the 340B law in the courts and are calling on HHS to take both additional enforcement steps as the appeals proceed. "A swift resolution of this dispute is in the best interests of patients, and we continue to urge the administration to use all its authority to compel compliance by these companies," 340B Health President and CEO Maureen Testoni said.