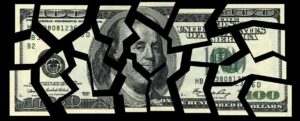 July 26, 2022— For more than four years, hospitals participating in the 340B drug pricing program have been speaking out against Medicare payment cuts that have reduced resources they use to care for patients in need. Now that the U.S. Supreme Court has unanimously decided the cuts are unlawful, Medicare officials are making plans to abandon them starting in January.
Earlier this month, the Centers for Medicare & Medicaid Services (CMS) released its proposed plan for how Medicare will pay hospitals for the outpatient services they provide patients beginning Jan. 1, 2023. CMS typically issues these proposed rules in July and then finalizes the pay rates in November. While the proposal officially still includes the nearly 30% rate cuts that have been in place for many 340B hospitals since 2018, CMS says it "fully anticipates" restoring payments to the same level paid to other hospitals now that the high court has weighed in.
Since 2018, many 340B hospitals have been paid for drugs they obtain through 340B at a rate equal to the average sales price (ASP) for a drug minus 22.5%. All other hospitals have been paid at the traditional rate of ASP plus 6%.
Assuming CMS follows through on its stated intentions, Medicare will pay 340B hospitals the same amount next year for their outpatient drugs that it pays non-340B hospitals. The safety-net hospitals then can reinvest the higher amounts of savings they obtain through 340B discounts into care for patients in need, as Congress intended when it approved the 340B program.
340B hospitals have been advocating against the payment cuts since 2018 because the reductions were cutting into the resources needed to support care for low-income patients and redirecting billions of dollars into payments for other Medicare services, including to non-340B hospitals. Some 340B hospitals reported being forced to cut back on some of the services they provide using 340B savings or to postpone planned expansions of care.
Remedies for Past Cuts Are Undecided
Abandoning the Medicare cuts to 340B hospitals starting in 2023 only would address the payment issue going forward. But it leaves open the question about what remedies the government should provide 340B hospitals that will have been affected by five years' worth of cuts by the end of 2022.
CMS is asking stakeholders to weigh in on how they think the agency should implement remedies. Lower courts that had considered the lawsuit that made its way to the Supreme Court also will be involved in determining a solution that will be within the bounds of the high court decision.
One central question is whether paying 340B hospitals more as compensation for the cuts they received in the past is a process that would require reducing rates paid to hospitals for other services to keep net payments the same. CMS says this concept, known as budget neutrality, will apply moving forward when 340B hospitals are paid at the same rates as non-340B hospitals starting in 2023. But hospital associations, including 340B Health and the American Hospital Association, argue that budget neutrality need not apply when determining remedies for past reductions. That would mean that making 340B hospitals whole for the cuts they experienced would not necessitate making payment reductions elsewhere in the hospital world.
This next phase of the dispute likely will play out over the course of months as advocates and policymakers look for the best combination of payment adjustments to remedy the damage. CMS will accept comments on the proposed rule, including any input from stakeholders on remedies, through Sept. 13.