October 11, 2017—The Centers for Medicare & Medicaid Services should "stand down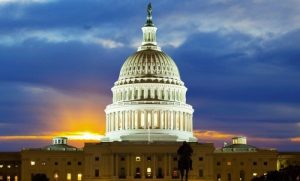 and rescind its deleterious proposal" to slash what Medicare pays 340B hospitals for many of the most expensive medicines in use today, a co-founder of the U.S. House GOP Doctors Caucus says.
In a recent commentary in the Capitol Hill newspaper The Hill, former Rep. Phil Gingrey (R-Ga.) writes that if he were still serving in the House, he would have teamed up with the bipartisan group of 228 members who signed a letter asking CMS Administrator Seema Verma to withdraw its proposal to cut Medicare Part B drug reimbursement to hospitals in the 340B drug discount program by nearly 30 percent. A bipartisan group of 57 senators sent Verma a similar letter the day after Gingrey's article ran. CMS's proposed cuts would cover expensive treatments for cancer, age-related macular degeneration, and rheumatoid arthritis, among other physician-administered drugs.  
---
You must be registered to read complete articles (it's quick, easy, and 100% free). Click here to register.
Already registered? Click here to login. (340B Health members, Drug Discount Monitor subscribers, and 340B Coalition conference attendees: Use your existing username and password.)