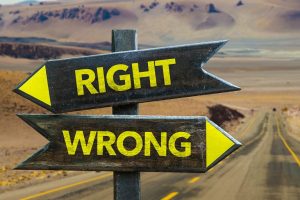 November 28, 2018— In a recent commentary published in the Journal of the American Medical Association (JAMA), authors Peter Bach of Memorial Sloan Kettering Cancer Center and Rachel Sachs of Washington University in St. Louis call for an alternative financial mechanism for the 340B program, claiming the 340B program has resulted in market distortions and shifts in physician prescribing patterns. At the same time, the authors note that Medicare payment cuts to 340B hospitals are not the solution, as shrinking the 340B program will not reduce drug prices and instead will take resources away from hospitals treating low-income patients. Below we detail points that the authors got right and wrong.
Points the authors get RIGHT:
CMS OPPS reimbursement cuts hurt hospitals. Medicare first implemented a nearly 30 percent payment reduction for 340B drugs on Jan. 1, 2018, and has since expanded these cuts to more hospital-based sites, all in the name of reducing drug costs. As the authors note, these cuts have simply taken away important resources from hospitals that treat significant numbers of low-income patients. In fact, they note, the "CMS cutbacks could adversely affect" hospitals treating poor patients.
Narrowing the 340B program will not reduce drug prices. Several bills have been introduced in Congress this year that would narrow the scope of the 340B program. In addition to those bills, the administration has enforced policies that have cut reimbursement to 340B hospitals. The authors assert that such efforts "will not lower drug prices." Further, the pharmaceutical industry's claim that 340B discounts lead to higher prices "has little credibility," the authors say. In an earlier commentary published in JAMA, independent researchers at Pew Charitable Trusts calculated that the discounts manufacturer provided to 340B program entities only accounted for 1.9 percent of net manufacturer revenues. Therefore, it is inconceivable that a program affecting less than 2 percent of drug manufacturer revenues would be causing them to raise the prices of their drugs. As a result, subsequent efforts to curtail the program would not address the issue of high drug prices.
Points the authors get WRONG:
As policymakers debate potential changes to 340B, it is vitally important that the debate be grounded in facts and not in opinions. A growing body of evidence continues to show 340B is meeting its statutory intent to allow hospitals, clinics and health centers to stretch their resources to reach "more eligible patients and providing more comprehensive services."