Nov. 12, 2021–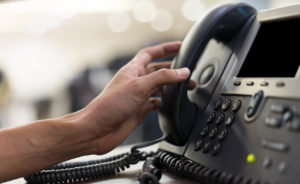 In January 2021, St. Luke's Health System Senior Director of Pharmacy Scott Milner was the featured guest on 340B Health's podcast, 340B Insight, to discuss the initial rollout of COVID-19 vaccines throughout the U.S. "For me, the vaccine's greatest side effect is hope," Scott said at the time.
Fast forward 10 months, and much has happened in the national response to the pandemic. What has not changed is how 340B health systems and hospitals such as St. Luke's continue to answer the call for COVID care from their communities. Scott recently was a returning guest on 340B Insight to discuss how the year has gone.
He and his team have had to juggle many priorities, including continuing to distribute vaccines, caring for patients who have contracted the virus, and managing the day-to-day responsibilities of operating a compliant and effective 340B program.
Evolution of the Vaccine Campaign
In the initial months of COVID-19 vaccine distribution, Scott and the team at St. Luke's were focused on clinics at the health system's hospitals. The planning for the clinics included purchasing ultra-low-temperature refrigerators that would meet the storage requirements for the vaccines. St. Luke's also used its life flight network of medevac helicopters to send vaccine doses to remote rural communities. It was an initiative that required everyone on board.
"It was probably the most rewarding thing of my career to have my vice presidents, our CEO, making sure that our employees, whether you are a nurse, a doctor, a housekeeper, a respiratory therapist, have their chance to be vaccinated," Scott said in January. "I love it. It's one of the things I'm motivated by. And I think my other peers in our system are doing the same thing over and over."
As the winter turned to spring, St. Luke's started to supplement its vaccine distribution strategy with a new tactic. The health system purchased an RV to use as a mobile vaccine clinic, and Scott drove it around Idaho to communities that were slower in uptake of the vaccine. St. Luke's also engaged in direct outreach with patient communities. This included working with the Mexican Consulate in Boise to hold a mobile clinic at the consulate building, an event that helped raise vaccination awareness among Mexican Americans throughout the state.
"I saw that enabled us to take some of the barriers away," Scott said. "It was really fun to actually talk to people on their turf, at their food market, or whatever venue that we went to."
Going into communities also helped engage people who had hesitations about receiving the vaccine. To encourage people to receive the education they needed, Scott once stood on a street corner with a sign that said, "Free vaccines, come talk to me." About one in seven cars would pull over to chat.
"That was a lot of fun to give us a chance to reach vaccine-hesitant or reluctant individuals and help them change their mind," Scott said.
Delta Variant Stretches Resources Thin
In the late summer, St. Luke's responded to soaring admittance rates from the COVID Delta variant surge by repurposing various spaces, including by turning infusion rooms into extra intensive care beds. The health system also took advantage of positive developments in COVID treatments to help keep more COVID patients out of the hospital.
Monoclonal antibody treatments can help prevent severe symptoms and complications in patients who receive them early in the progression of the disease, leading St. Luke's to create antibody clinics. Scott's pharmacy team was among those administering the infusions for dozens of patients per day.
This intense pace has taken a toll on the health system's resources. Scott explains how many pharmacy team members and others are working far more than 40 hours per week. Many nursing staff members previously focused on infusions have had to shift to caring for COVID patients admitted to the hospitals.
"We've been able to find resources, but it's come at a cost," Scott said. "Both at a financial cost to the health system and then also an emotional cost to some of our team members. It's sometimes very hard to care for patients who are very sick."
Attacks on 340B At a Vulnerable Time
One way St. Luke's has stretched its staffing resources is by redeploying the members of Scott's team who typically work on managing the system's 340B program. He said many times he would have to tell his team, "Hey, I know that you normally do this [340B] work. I need you to come over here and help me draw and label syringes and make sure patients are treated."
This shift comes at an especially difficult time for health systems and hospitals that manage 340B programs. Eight drug companies have been denying 340B discounts to safety-net hospitals, including St. Luke's, on drugs dispensed at community pharmacies. With the 340B team diverted to the COVID-19 response, it is more difficult for them to respond to the drug companies' new pricing restrictions. Scott and his 340B team have struggled to work through the details with their community pharmacy partners, who often are independently owned pharmacies, to continue using 340B resources to care for patients.
"Really in the last year I feel like it's a bit chaotic," Scott said. "Every time we feel like we know which manufacturers are having issues, another one adds to the letter."
If the drug companies continue to deny 340B discounts, Scott is concerned that St. Luke's will struggle to maintain its robust patient financial assistance program. The program relies on 340B savings to help patients with low incomes who are struggling to afford care.
You can hear Scott tell the full story on his most recent podcast episode.