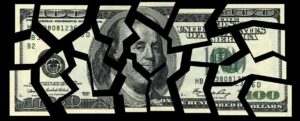 September 19, 2022— Organizations representing hospitals participating in the 340B drug pricing program are calling on the Centers for Medicare & Medicaid Services (CMS) to put a permanent end to controversial payment cuts for outpatient drugs under Medicare's outpatient prospective payment system (OPPS). The cuts, which have been in place since 2018, have reduced the resources available to these hospitals to care for low-income and rural patients, the groups say. They urge CMS to reimburse hospitals for the losses they incurred over five years.
In June, the U.S. Supreme Court unanimously decided that Medicare outpatient drug payment cuts to 340B hospitals were unlawful. Now the federal officials who set Medicare's pay rates are considering not only how to end those cuts going forward but also how to remedy the five years' worth of cuts to affected safety-net hospitals.
The first indication of how CMS might proceed on this issue came in July with the release of a proposed rule for how Medicare will pay hospitals next calendar year under the OPPS. In that rule, CMS said it "fully anticipates" ending the nearly 30% cut to many 340B hospitals by restoring full outpatient drug pay rates starting Jan. 1, 2023. The agency solicited public comments on that plan and asked for recommendations on how Medicare can provide relief for the cuts that hospitals received from 2018 to 2022, in line with the high court decision.
CMS is now considering hundreds of comments on the proposed hospital payment rule, including many addressing the 340B elements. Among them is a letter from 340B Health on how the agency should end the cuts and repay 340B hospitals.
Restoring Full Rates in January
In its letter, 340B Health urges CMS to follow through on its stated intentions to end the cuts when it finalizes 2023 payment rates later this year. Doing so would mean that Medicare would pay for separately payable drugs at the same rate, regardless of whether they were acquired under 340B.
Savings that safety-net hospitals obtain through 340B discounts are crucial to their care for patients in need, and the cuts that first took effect in 2018 undermined those savings, the letter states. 340B hospitals reported that the cuts forced them either to eliminate some services they provided for their communities or to postpone planned expansions of care.
In addition, the Medicare rate reductions targeting 340B hospitals set a harmful precedent for pharmacy benefit managers (PBMs), Medicare Advantage plans, and other private payers to follow, the letter notes. These payers often follow traditional Medicare's lead when setting their own pay rates. The unanimous Supreme Court decision ended the rationale for those reduced rates, and 340B Health is calling on CMS to end its discriminatory payment policy permanently.
Repaying Hospitals for Past Cuts
340B Health's letter maps out a straightforward remedy that CMS can follow to repay hospitals for the cuts they have sustained since 2018. The agency should determine the difference between what each hospital should have received for its 340B-purchased drugs and what Medicare actually paid. CMS then can make a supplemental lump-sum payment to each hospital to cover this amount, plus interest. Because some Medicare Advantage plans have based their payment rates for 340B drugs on what traditional Medicare pays, the comment letter also asks CMS to address a remedy for hospitals that received cuts from those plans.
When CMS initiated the 340B cuts in 2018, it redistributed the reductions in the form of increased payments for other hospital outpatient services, including to hospitals that do not participate in 340B. The agency suggested that it might need to follow the same "budget-neutral" strategy when it repays 340B hospitals for the past cuts, a process that could involve offsetting those repayments with lowered rates for other outpatient services.
However, nothing in federal law requires or even permits CMS to claw back dollars that it already has paid out to hospitals, 340B Health states. The letter also notes that to do so would be impractical and unfair to hospitals. Hospitals instead are asking the agency to repay affected providers while holding hospitals harmless for the effects of the unlawful cuts that already have taken place.
Next Steps
This next milestone for the Medicare 340B payment issue is expected to come in early November, when CMS finalizes its 2023 rates after considering all the comments it received. In the meantime, 340B Health says it will continue advocating to the administration to complete the process of making safety-net hospitals whole.