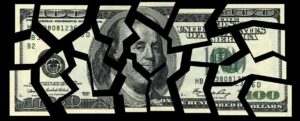 Dec. 9, 2022— On Jan. 1, hospitals participating in the 340B drug pricing program will start off the new year with something they have not had since 2017 – full Medicare payment rates for 340B-purchased drugs. While those hospitals say the end to the cuts is welcome news, they continue to wait for repayments to remedy the nearly five years' worth of pay cuts that many 340B hospitals have absorbed.
January 2023 will mark the return to a full year of 340B hospitals receiving the same Medicare reimbursements for outpatient drugs that all hospitals receive under the outpatient prospective payment system (OPPS). Beginning in 2018, many 340B hospitals were hit with a cut of nearly 30% in Medicare Part B payments under the OPPS for drugs they purchased at 340B prices. The Centers for Medicare & Medicaid Services (CMS) is now restoring payments to their prior levels following a prolonged legal battle that ended with a unanimous U.S. Supreme Court agreeing the government had overstepped its authority in making the cuts.
How 340B Hospitals Got Here
The Trump administration put the cuts in place as part of its final OPPS rule for calendar year 2018. CMS offset the estimated $1.6 billion in annual cuts with corresponding increases in payments for non-drug services under Medicare "budget-neutrality" rules. A group of 340B hospitals and national organizations went to court to block the cuts and won an early decision in their favor. But an appeals court reversed that decision, bringing the case to the Supreme Court.
In June 2022, the high court unanimously decided that the pay cuts were indeed unlawful. In July, CMS announced in a proposed rule that it intended to end the cut and restore full outpatient drug pay rates starting Jan. 1, 2023. A lower federal court ordered the current payment cuts to end immediately, a change that CMS implemented in late September. On Nov. 1, the government issued a final rule setting Medicare outpatient payment rates for 2023 and confirming the cuts would end.
"We are very pleased to see that CMS has restored equity to the Medicare outpatient prospective payment system," 340B Health President and CEO Maureen Testoni said in a statement. "For 30 years, 340B has supported hospitals in serving patients living with low incomes, and full Medicare payments for those services are essential for the health care safety net."
The latest development also is likely to have wider benefits for 340B hospitals beyond what they receive from Medicare for drugs they purchase. Private insurance plans often follow Medicare's lead when setting their own payment rates. Medicare's elimination of the differential payments eliminates a major precedent that private payers had been citing for imposing discriminatory payment rates of their own on 340B hospitals.
Undoing Past 340B Cuts
The official change in Medicare rules to restore the full statutory payment rates to 340B hospitals does not settle the issue of providing remedies for past cuts. When the Supreme Court decided those cuts were unlawful, it obligated CMS officials to find a way to provide relief for hospitals that had been affected by the reduced payments.
340B Health and other hospital advocates are calling for lump-sum repayments of all losses, plus interest, to hospitals for the additional amounts they should have received since 2018 had the unlawful cuts not been in effect. These comments note that CMS officials can make those repayments on a hospital-by-hospital basis without adjusting payment rates for any other outpatient services.
It is not clear when the government and hospitals will resolve the repayment question. In its final 2023 OPPS rule, CMS pledged to devise a plan through a separate rulemaking process, which is expected to take months to unfold. The government says it plans to propose a remedy, consider public comments, and issue a final rule sometime next year.
As 340B hospitals await clarity on how they might be repaid for Medicare cuts, they are preparing for another year of caring for patients in need. This time, they are doing so with the knowledge that they will be paid at the same level as all other hospitals for their drug purchases.