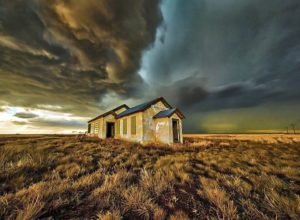 Nov. 18, 2021– The patient care mission of 340B hospitals serving rural areas of the U.S. takes on a special importance when one considers that in many cases, they are the only providers in a position to offer certain types of needed care. On this National Rural Health Day, we reflect on the crucial nature of the role rural hospitals play, the continuing challenges they face, and how support from the 340B drug pricing program helps them traverse rocky terrain.
More than 130 rural hospitals have closed over the past decade, and the figure is not headed in the right direction, according to a tracker from the University of North Carolina Cecil G. Sheps Center for Health Services Research. When a rural hospital closes, the impact is far greater than just the loss of vital health services. The hospital often is the largest employer in the area and a major part of communities' efforts to keep and attract residents. In fact, a 2006 study found that a closure reduces per-capita income by 4% and increases the unemployment rate by 1.6 percentage points.
Each closure also puts more pressure on rural hospitals, health centers, and clinics that remain in that community. In worst-case scenarios, whole communities start going without ready access to emergency and specialized care that most people will need at some point in their lives.
Rural hospitals have been particularly hard-hit by COVID-19. Already operating on razor-thin margins, hospitals saw revenues decline when they canceled elective procedures to boost capacity for COVID cases. As if that were not enough of a system stressor, several drug companies started imposing restrictions on 340B discounts for drugs dispensed at community pharmacies, cutting down the flow of crucial resources to hospitals as the pandemic raged. Rural hospitals rely on partnerships with community pharmacies to provide an average of 51% of their total 340B savings.
340B Helps Stanch the Bleeding
In 2010, Congress recognized the additional assistance rural hospitals needed by making many more eligible for 340B. Some rural hospitals qualify based on the large percentage of Medicaid and low-income Medicare patients that they treat, and others can participate because they are one of the few – or in some cases the only – hospital providers serving remote communities in their areas of the country.
Many rural hospitals tell us that 340B savings are what keep them open, given the amount of unreimbursed and under-reimbursed care they provide. Three in four critical access hospitals (CAHs), defined as having 25 beds or fewer and located more than 35 miles from another hospital, report that they would need to close if 340B discounts were not available to them.
Rural hospitals also are using 340B savings to expand care in ways that can mean a world of difference for patients in need. Take the examples of Salem Health, based in Willamette, Ore., and Southern Ohio Medical Center, based in Portsmouth, Ohio. Both systems are featured in 340B Health's recent case study report on ways in which 340B hospitals use their savings to tailor health initiatives that serve their communities' needs. Both have sizeable rural patient populations that have high rates of diabetes and other chronic diseases. And both have used their savings to launch chronic disease management (CDM) programs to meet those pressing patient needs.
Salem Health and SOMC use 340B savings to embed clinical pharmacists more directly into the care team to field referrals of patients who can benefit from help accessing and taking their drug therapies as directed. The success of those efforts in boosting patient health outcomes is evident in the data these systems collect; both saw measurable improvements in hemoglobin A1C levels for patients with diabetes enrolled in the management programs. Salem since has expanded its program to patients requiring help with their hepatitis C, dermatology, rheumatology, and anticoagulation drug regimens. SOMC also uses its 340B-funded program for patients with asthma, COPD, and hyperlipidemia.
More Support Needed
Tough challenges remain for rural hospitals serving their communities' unique patient needs while continuing to help mobilize the nation's COVID-19 response efforts. Rural hospitals are surviving and evolving as best they can with the resources they have, but more support will be necessary for the rural health system to turn a corner.
Congress has stepped in with additional emergency funding for hospitals during the pandemic, including dollars earmarked for rural providers, but lawmakers have additional opportunities to provide relief. One of these legislative moves would be to end the 340B orphan drug loophole that puts some 340B discounts out of reach for CAHs, rural referral centers (RRCs), and sole community hospitals (SCHs).
And the government continues its efforts to end unlawful drug company refusals to offer 340B discounts on drugs dispensed at community-based pharmacies. Because more than half of 340B savings for rural hospitals come through these pharmacy partnerships, the efforts to restore those savings and safeguard them going forward are imperative.
On this day of observance, we applaud all the ways in which rural hospitals and other providers are rising to the challenges of our times. And we reflect on the ways in which 340B has supported – and will continue to support – their ability to do so.